Image
Keep a Rodent-Free Home All Year Long
Rodent Control in Virginia
No matter how big or small, a rodent infestation is nothing to take lightly. Mice and rats are among nature's most destructive household pests and their innate intelligence and curiosity can make them a nightmare to deal with. Worse still, they're among the most potent spreaders of animal-borne diseases and parasites that you'll ever encounter, potentially exposing your loved ones to:
Hantavirus

Typhus

Salmonella

Rat Bite Fever

Bubonic Plague

Fleas and ticks

Worms

And many more!
Trust Our Highly Trained Rodent Exterminators
Given their ability to cause serious problems in your home, you need the best exterminators in your area to resolve even a minor infestation. So when you need reliable rodent control in Virginia, look to our outstanding team of exterminators! Here at RichPro Pest Management, our technicians are trained in the most effective, up-to-date methods that you can count on to work every time. You can't afford anything but the absolute best for your home so book your service from us today! 
Our rodent control includes:
A comprehensive and FREE inspection

of your home. 

Flexible treatment options with ongoing exclusion techniques.

Eco, family, and pet-friendly

products and techniques. 

Follow up visits

to make sure that mice and rats don't come back. 

FREE retreatment if rodents persist after our service concludes.

And more!
Get Fast Relief With Our Same-Day Service
Knowing just how dangerous and destructive rats and mice can be, why should you have to put up with them in your home for any longer than absolutely necessary? At RichPro Pest Management, we don't think you should have to do that at all. That's where our available same-day service can help! Simply call us before noon M-F and we'll send an exterminator your way.  
47+ Years of Local Experience
Your loved ones' well being is simply too important to entrust to just anybody. It takes an expert to get rid of rodents properly and at RichPro Pest Management, we bring over 47 years of hands-on, local experience into your home every time we walk through your front door. Don't settle for anything but the absolute best when it comes to protecting your home and family. Instead, get the level of service that you deserve!
Image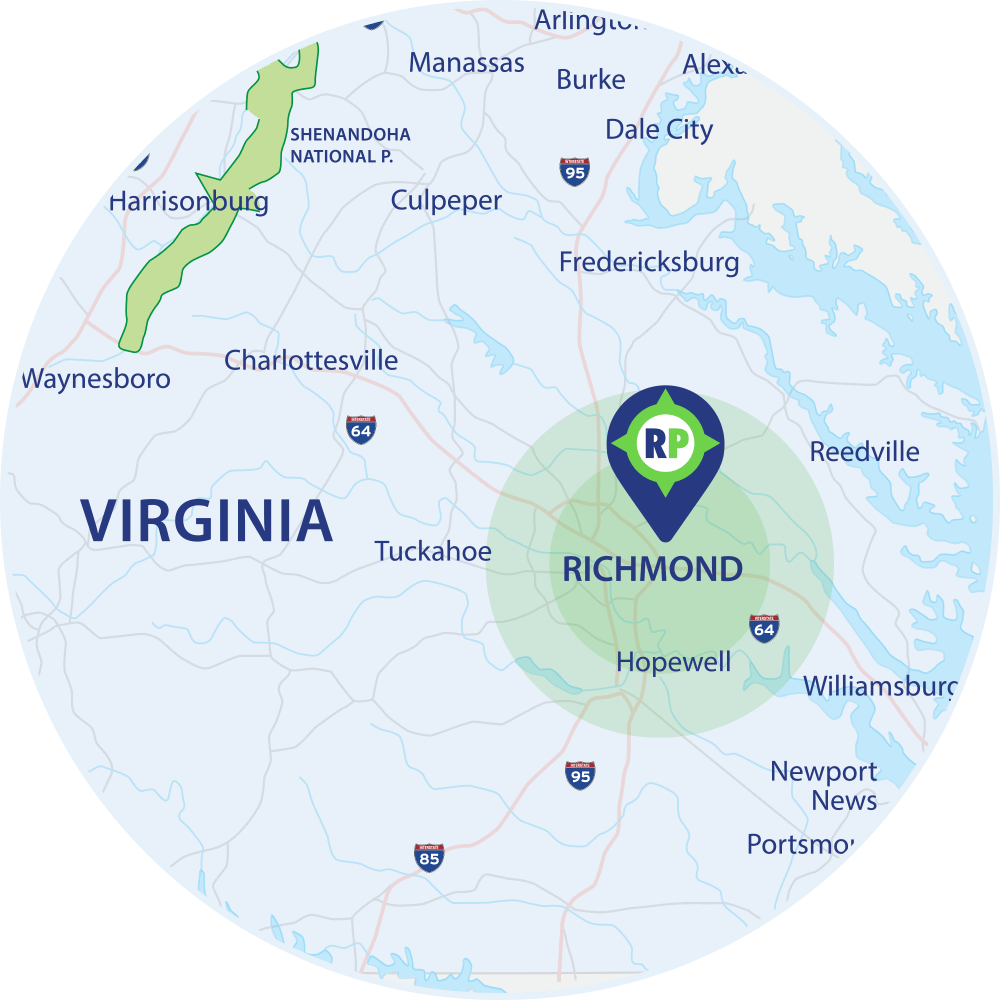 Areas We Service in Virginia
The Commonwealth of Virginia is a truly wonderful place to live. We should know, seeing as we've been here since 1975! Since day one, it's been our goal to provide outstanding pest control in, around, and beyond the Greater Richmond Area and to keep our state's homes pest-free.