Image
Get Richmond's Top-Rated Mosquito Control
Mosquito Control in Richmond, VA
As much as we love living here in Virginia, our balmy springs and humid summers are conducive to some pretty aggressive mosquitoes. And with large mosquito populations comes the risk of mosquito-borne diseases like:
West Nile Virus

Malaria

Yellow Fever

Dengue Fever 

Eastern Equine Encephalitis 

Dog Heartworm

And many more!
Family-Friendly Mosquito Treatment You Can Trust
Given the dangers that mosquitoes present to your loved ones, you need treatment that you can rely on to work every time. Here at RichPro Pest Management, you can depend on our service to provide year-round relief that keeps your yard both safe and comfortable. With us on your side, there's no need to surrender your yard to these irritating little bloodsuckers so book your service today and get rid of them for good!
Our Richmond mosquito control includes:
A thorough and free inspection of your outdoor spaces.

Comprehensive treatments that disrupt their life cycles and provide long-lasting protection.

Pet and family-friendly products.

Convenient service that we'll adapt to your schedule. 

Available recurring control that keeps your yard mosquito-free all year.

And more!
Mosquito Exterminators That Do The Job Right
A casual trip to the hardware or garden store will reveal just how flooded the market is with DIY mosquito control products. Sadly, few if any of these can be relied on to work in the long run. Instead of turning to these frustrating and expensive options, trust our exterminators to get rid of mosquitoes for good! Our team is trained to Virginia's highest standards with an emphasis on safety, customer service, and flexibility. We're standing by and ready to go to work for you today.
Get Fast Relief with our Same-Day Service!
If you're sick of watching the warm weather pass you by while you're stuck inside waiting for help, we're the team for you. When you choose RichPro Pest Management for your mosquito control in Richmond, you're not only choosing the area's best service, but the fastest as well! Just call us before noon M-F and you'll qualify for our available same-day service. There's no need to wait another moment to reclaim your yard so give us a call right now.
Image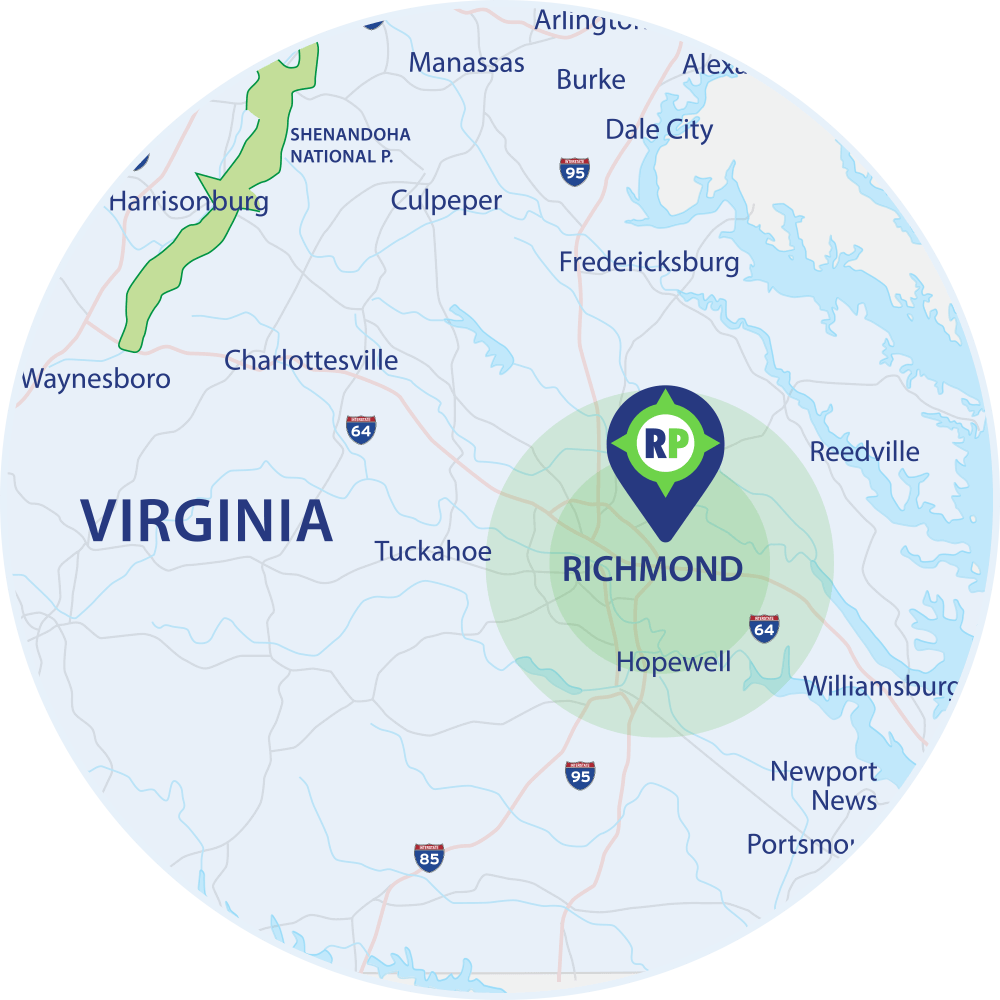 Areas We Service in Virginia