Image
Get $50 Off of Midlothian's Finest Pest Control
What kind of problem are you having? Select all that apply.
Pest Control in Midlothian
Owning a home is great, but sharing it with pests isn't. No matter your pest problem, whether it's ants in the kitchen, rodents in the attic, or a mystery critter wreaking havoc, RichPro Pest Management has the solution. We offer effective pest control in Midlothian that protects you against a variety of pests, including:
Ants
Cockroaches
Centipedes
Millipedes
Earwigs
Fleas
Rodents
Silverfish
Stinging insects
Spiders
And more!
Not in Midlothian? Our pest technicians service Richmond and the surrounding areas!
Image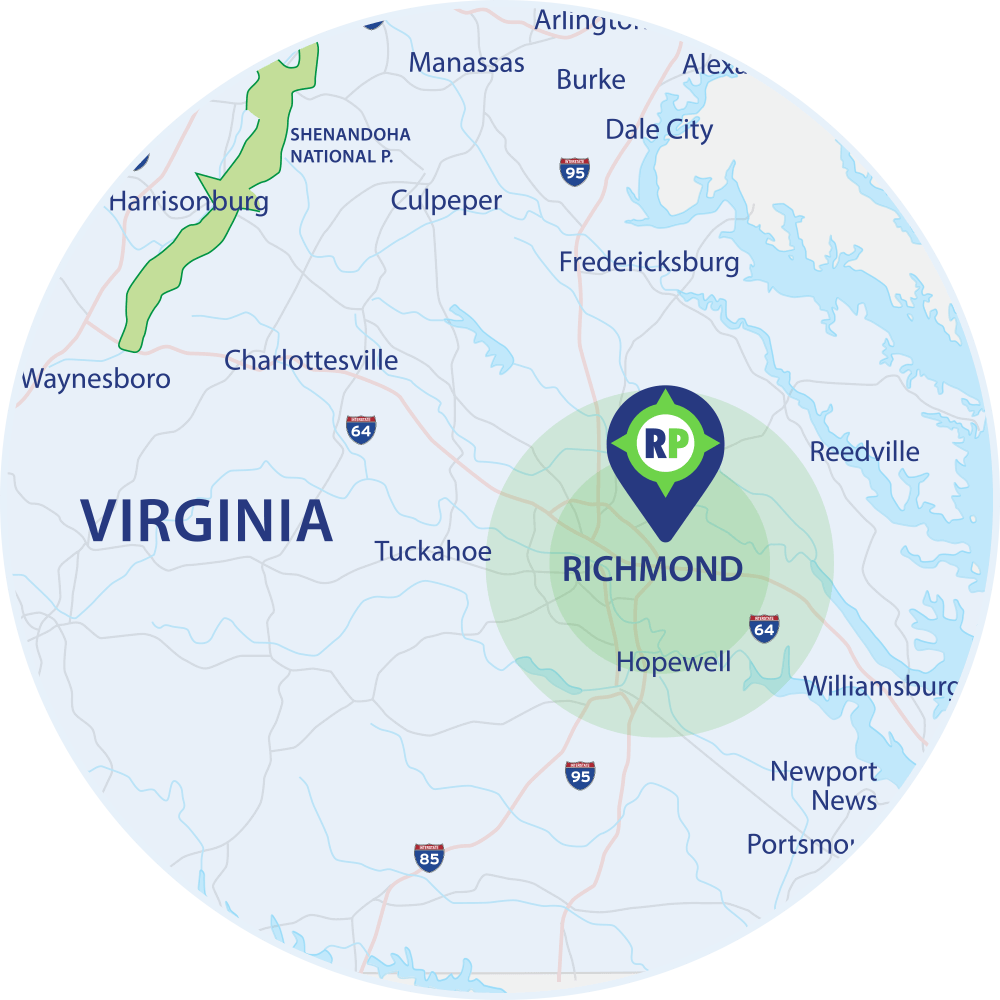 Speedy Same-Day Service
At RichPro Pest Management, we don't believe in making you wait for relief. To give you the speedy service you deserve, we offer same-day pest service in Midlothian. All you have to do is call before noon, Monday through Friday, and we'll be there in no time to get rid of pests!
Custom Solutions for Lasting Results
No two infestations are the same, so no two treatment plans are either. Our exterminators in Midlothian take the time to understand your home's needs by completing a thorough inspection. We look for signs of pest activity, potential entry points, and determine what type of pests are present before starting treatment. This ensures we give you the best treatment every time!
When you partner with us for pest control, we will:
Create a custom treatment plan to quickly and effectively remove pests.
Safeguard your home against future infestations.
Use products that are safe for your family and pets.
Keep you informed throughout the treatment process.
Rodent Control in Midlothian
Rodents on your property are never welcome guests due to the damage they can cause as well as the diseases they spread. If there is a mouse or any kind of rodent in your house, it's time to call in a rodent exterminator so you can get back to your usual life.
No More Rodents Where Your Family Sleeps
Get rid of mice and rats in your Midlothian home by calling on RichPro Pest Management. Our expertly trained technicians are always available to come to your property to relieve you of your pest-induced stress. Our rat and mice control package includes: 
A no-cost inspection to see where the rodents are getting in and out from. 
Placing bait stations and traps strategically for rodent removal. 
A follow-up to the initial service to make sure we did our job perfectly.