Get Same-Day Pest Control in Short Pump
What kind of problem are you having? Select all that apply.
Pest Control in Short Pump
Every homeowner is always wary of a looming pest infestation. Oftentimes, it can feel like they're just waiting for the perfect opportunity to come indoors and unfortunately, that's much closer to the truth than you may realize! But when your home is protected by the best pest control in Short Pump, you can count on year-round protection from:
Ants

Centipedes and Millipedes

Earwigs

Fleas

Silverfish

Stinging Insects

Spiders

Ticks

And more!
Image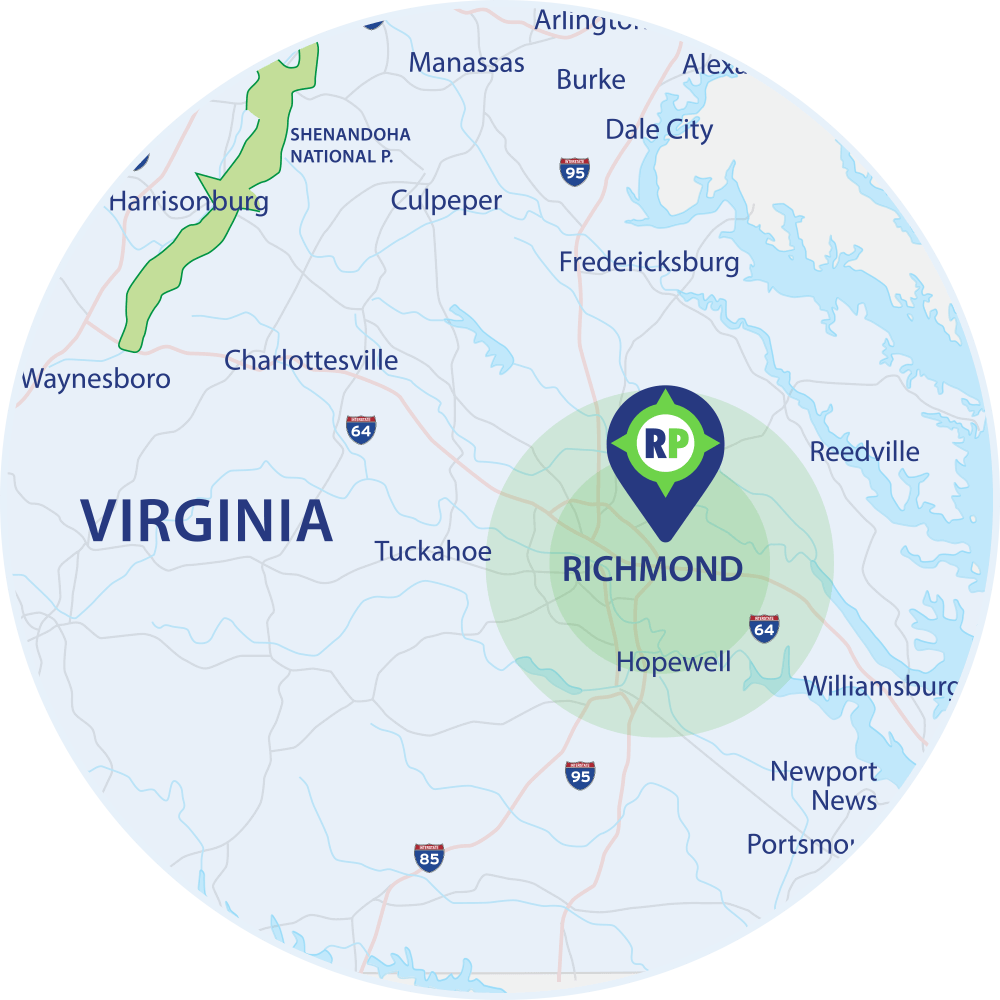 Trusted and Comprehensive Service
Where pest control is concerned, two things matter above all else: getting rid of pests quickly and stopping them from coming back. At RichPro Pest Control, we prioritize both of them, giving you the fast and lasting relief that you need. On top of that though, we strive to always go above and beyond to provide you with outstanding and dependable service which includes:
A thorough inspection in and around your home

from a local pest exterminator.

Custom-designed plans

that we build around your unique needs.

Our tried-and-true multi-step treatment process

which carefully clears your home of all active pests.

A follow up inspection

within 30 days. 

And much more!
Family-Owned Since 1975
As a local, family-owned and operated pest control company, we understand the value of a clean and comfortable home. For more than 47 years, we've helped families all over the Greater Richmond Area regain their peace of mind and feel safe in their homes again. So when unwanted pests darken your doorstep and make your house feel like less of a home, look to the local experts for reliable pest control in services to do the job right! Take advantage of our new Refer A Friend coupon!
Bed Bug Treatment in Short Pump
Itchy bites, off putting odors, sleepless nights, and a general feeling of unease - that's what you can expect when you're dealing with a bed bug infestation. If that doesn't sound fun to you, we don't blame you one bit. Instead of tossing that mattress in the trash or spending a fortune on hotel rooms, why not try out our bed bug treatment in Short Pump? Here at RichPro Pest Management, we take a holistic approach to treating your home, backed by over 47 years of local experience. 
So the next time you find your home invaded by unwelcome bed bugs, give us a call and you can expect:
A FREE home inspection and price estimate

from a local bed bug exterminator.

Custom-designed bed bug removal plans

that we'll tailor to your unique needs. 

Integrated steam, manual, and chemical treatments

to ensure maximum results. 

A follow up bed bug inspection within 30

days of our initial treatment.

And much, much more!
Termite Treatment in Short Pump
Termite damage can be both expensive and dangerous. It is estimated that termites cost homeowners in America more than $5 billion dollars each year. Termites can damage various structural components of your home including floor joists, wall studs, and support beams—that's why it is imperative that these bugs are eliminated from your home as soon as possible to prevent further damage. RichPro is the termite control company for the job with an entire team of qualified exterminators.
Our termite control in Short Pump includes:
Detailed home inspection by our termite exterminators. 
Effective and eco-friendly products and technology including the Sentricon Colony Elimination System.
Long-lasting relief and protection from future infestations.
Guaranteed results. 
And more!
Not in Short Pump? We also offer termite treatments in Richmond and the surrounding areas. 
Rodent Control in Short Pump
We've been providing rodent control in Short Pump since 1975, so we've seen it all! Whether they're inside wall voids, in the attic, or some other hard-to-reach spot, we know exactly how to get rid of rats and mice. We take the time to understand your home's current condition, then create a treatment plan that's designed just for you! With effective products, same-day service, and a free inspection, there's no better option than RichPro!
Our comprehensive rodent removal includes:
A thorough inspection

to find where rodents are hiding and how they got inside.

Flexible treatment options

based on your home's specific needs.

Exclusion repairs

to seal off entry points and prevent future infestations.

Follow-up visits

to make sure you're protected for the long haul.

Free re-treatments

if rodent problems persist after our visit.
Same-Day Service for Fast Relief
When you're dealing with an infestation, the last thing you want is for it to go on any longer than absolutely necessary. Why then, do so many pest control companies make you wait until it's convenient for them to come to your home? Here at RichPro Pest Control though, we choose to put your first and offer available same-day service to get you the help you need as fast as possible. Just call us before noon M-F and we'll have an exterminator in Short Pump to your front door right away.