Get A Free Pest Inspection in Wyndham!
What kind of pest problem are you having? Select all that apply.
Pest Control in Wyndham
A restful and safe-feeling home is invaluable, but when pests have the run of your home, it can be anything but restful. That's where our expert exterminators in Wyndham come in! With top-of-the-line safety protocols and effective treatment, we will get rid of pests in your home, stat!
Our pest control in Wyndham will handle:
Cockroaches

Ants

Earwigs

Centipedes + Millipedes

Silverfish

Spiders

Rodents

Stinging Insects

And more!
Image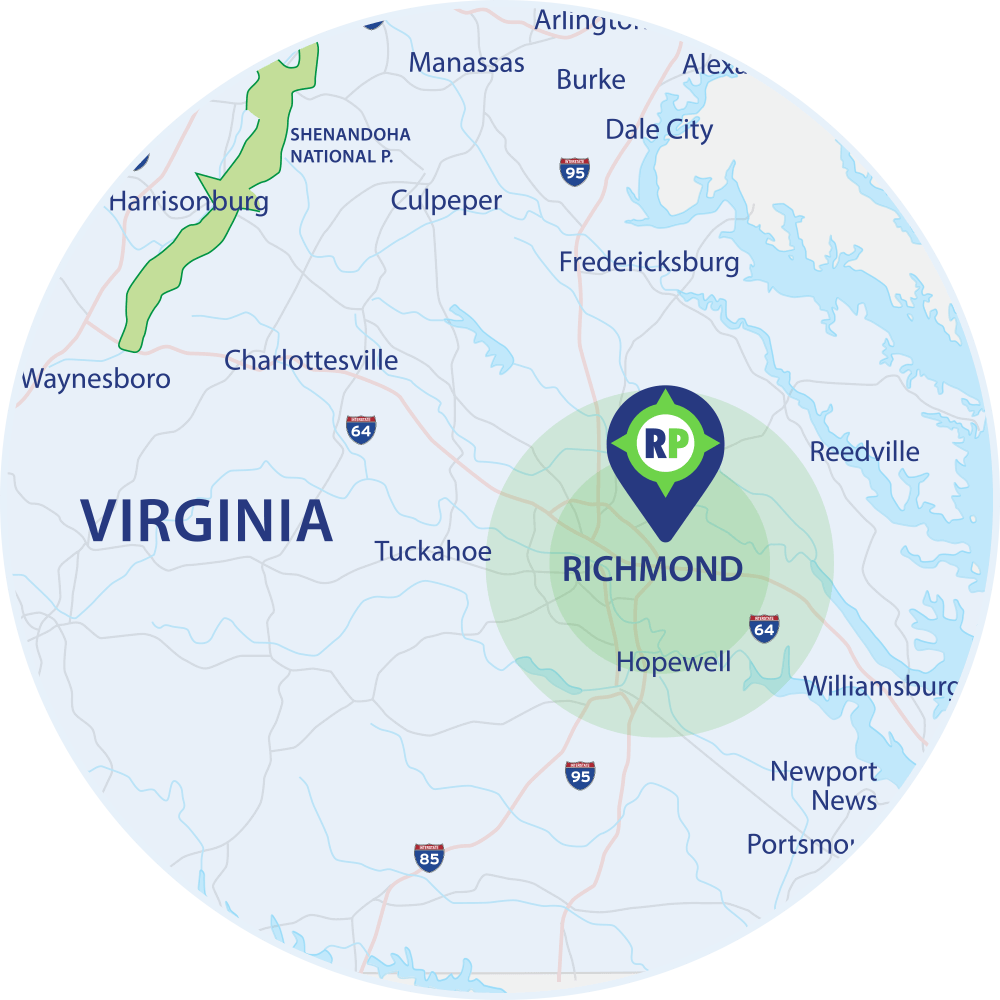 Trusted Exterminators Since 1975
For nearly 5 decades, RichPro Pest Management has delivered top-notch pest control in Wyndham and services for the greater Richmond area. Our same-day service when you call before noon (M-F) gives you rapid relief from pests, and our highly trained team ensures no corners are cut during the pest removal process, keeping you and your family safe.
When you choose RichPro, you can bank on:
Same-day service so you don't have to wait.
A free pest inspection to determine the species and extent of the infestation.
A multi-step treatment plan to thoroughly rid your home of pests.
30-day follow-up inspections for quality assurance.
If pests have found their way into your home, turn to the local pros with more than 47 years of experience!
Termite Control in Wyndham
When termites invade your home, the safe haven you worked so hard to establish immediately feels violated and on the verge of collapse. Hiring a professional termite exterminator is the only surefire way to save your house, and we at RichPro have eco-friendly termite control products to eliminate every last wood-eating insect from your property.
Trust RichPro for Safe and Eco-Friendly Termite Removal  
Termite removal is not something to put on your "I'll get around to it" list. Give us a call to have a termite exterminator from RichPro come to your house the day you suspect an infestation. We have nearly half a century of experience as a termite control company, and we utilize the latest technology for long-lasting relief that won't put your loved ones at risk. With our termite control we offer the following: 
FREE termite inspection to locate the colony and assess the damage.
Eco-friendly products that exterminate termites without harming pets and loved ones.
Use of the Sentricon Colony Elimination System.
Recurring Termite Defender (standard and plus) packages offered.
Damage warranties.
Guaranteed results!
Rodent Control in Wyndham
There is definitely a reason for concern when you spot a mouse streaking across the kitchen floor. Rodents do not make good house guests and need to be addressed quickly before they multiply, damage your home, and transmit serious diseases. At RichPro Pest Management, we offer expert rodent removal in Wyndham with same-day services and eco- and family-friendly treatments, protecting your home like we would our own.
When you trust our rodent exterminators for reliable mouse and rat control services, they will:
Conduct a free inspection to determine where rodents are hiding and how they entered.
Provide customized treatment options, including exclusion repairs to get rid of rats and mice and prevent them from returning.
Deliberately place rodent bait stations where needed, but out of reach of children and pets.
Schedule a follow-up visit to make sure rodents are gone.
Offer free retreatments if mice or rats are persistent.