Save $50 on Mechanicsville's Best Pest Control
What kind of problem are you having? Select all that apply.
Pest Control in Mechanicsville VA
Your home is supposed to be your safe space but when pests get indoors, it feels more like a headache than anything else. It doesn't need to be that way though. Skip the DIY solutions and count on RichPro Pest Management! Our expert exterminators will make your home feel safe again.
Protection From Ants, Spiders, and More!
We know that a house can never feel like a home when you have a pest infestation. We go above and beyond to resolve even the worst infestations quickly and effectively, giving you back your peace of mind you deserve. With the experts at RichPro Pest Management on your side, you can count on comprehensive, long-lasting protection from:
Ants

Centipedes and Millipedes

Earwigs

Fleas

Silverfish

Stinging Insects

Spiders

And many others!
Image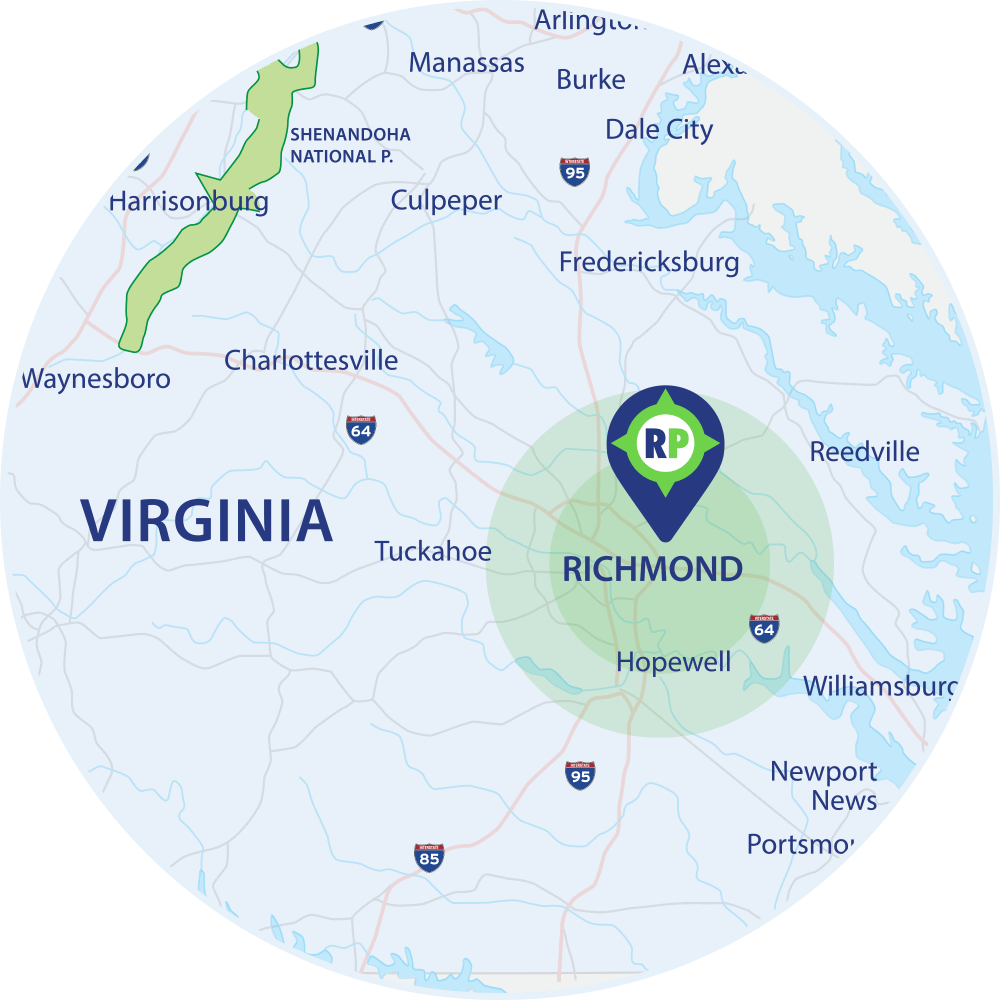 Top-Rated Exterminators in Mechanicsville, VA
Quality pest service starts with quality exterminators. And at RichPro Pest Management, our pest control in Mechanicsville is provided by the very best! Our rigorous training programs, continuing education, and high safety standards mean that you can trust us to get rid of these creatures in your home for good. Don't settle for anything but the best and take back your home today!
When you partner with us, you can expect:
A full inspection of your home from a qualified local exterminator. 
Reliable and personalized pest removal plans built around your needs. 
A multi-step treatment strategy to ensure maximum effectiveness. 

Family and pet-friendly products.

And more!
Get Rid of Pests Today
Nobody wants to spend a single unnecessary moment living alongside unwanted household pests. At RichPro Pest Management, we want to give you the help that you need as fast as possible and offer available same-day service to get the job done quickly. Just give us a call before noon M-F and we'll head out to your home right away!
Termite Treatment in Mechanicsville
Termites of all varieties may be the most insidious pest out there. The world is full of invasive bugs that would love to get into your home for a wide variety of reasons but only termites actually turn your house into a meal once they're indoors. Even a minor infestation can spread quickly, requiring costly and time-consuming repairs if left untreated. No matter the size and scope of your problem though, our termite treatment in Mechanicsville will keep your home safe!   
When you hire us, you can expect:
A FREE inspection

of your whole home. 

Industry-leading termite control technology, including the revolutionary

Sentricon Colony Elimination System

.

Eco-friendly products

to guarantee your safety. 

Long-lasting relief

that you can depend on. 

Our available recurring

Termite Defender and Termite Defender Plus packages and damage warranties

. 

Guaranteed results every time. 
Rodent Control in Mechanicsville
Mice, rats, and other rodents are often portrayed as cute, cuddly, and harmless. Sadly though, the truth is quite different. A rodent infestation presents a serious threat to your home and family's well being and needs to be resolved quickly. At RichPro Pest Management, we bring dependable and thorough rodent control in Mechanicsville into your home, providing lasting protection all year. DIY mouse and rat control products are readily available but rarely work, so skip the expensive and frustrating half measures and choose to get rid of rodents for good by calling our expert exterminators!
Prevent Rodent-Borne Disease
On top of their notorious ability to cause structural damage to your home, rodents of all kinds are well-known for their ability to spread disease. All across Virginia, mice and rats are known to carry dangerous illnesses like Hantavirus, Salmonella, Typhus, Rat Bite Fever, and in rare cases, Bubonic Plague! You take your family's health seriously, so choose the company that will do the same. 
Mosquito Control in Mechanicsville
Virginia is a great place to live, but our proximity to waterways creates an ideal environment for moisture-loving pests like mosquitoes. These parasitic insects are more than just obnoxious–they're known for their potential to carry dangerous diseases like West Nile Virus and Dengue fever. 
Since DIY mosquito repellents are only temporary and can even make an infestation worse, it's best to contact professional exterminators for mosquito control in Mechanicsville. Fortunately, at RichPro we offer dependable year-round relief. Our experienced team is equipped with comprehensive mosquito control that gets rid of mosquitoes and prevents them from returning.
Our mosquito control services include:
A free, thorough inspection of your outdoor areas.
Treatments designed for every stage of the mosquito life-cycle for optimum results.
Seasonal and one-time service options.
Family-friendly and pet-safe products.
Same-day service when you call before noon.
Whether you need a one-time treatment or our seasonal Mosquito Defender Plan, our exterminators In Richmond are ready to protect your yard from mosquitoes so that you can enjoy the outdoors in peace. Take advantage of our new Refer-A-Friend Coupon!
Bed Bug Treatment in Mechanicsville
Bed bugs don't care how neat or how messy your home is—infestations can happen to anyone, any time of year. Once they're inside, bed bugs are notoriously difficult to remove. Store-bought treatments might promise relief, but they can actually make your problem even worse. Don't take that chance! For actual results, trust our bed bug treatment in Mechanicsville. We use professional treatments to eliminate the entire infestation, letting you get a good night's sleep.
When you partner with us for bed bug removal, we will:
Inspect your home to determine the extent of the infestation.
Use our findings to tailor our treatment plan based on your needs.
Get rid of bed bugs using a combination of chemical treatments plus mattress encasements.
Give you tips on ways to prevent future infestations.
Follow up within 30 days of your first treatment to ensure you're bed bug-free.
Locally-Owned and Operated Since 1975
We're proud to be a Virginia-based pest control company. The Commonwealth has been our home for over 47 years, during which time we've established deep roots in communities around and beyond the Greater Richmond Area. In our decades of local, hands-on experience, we've gotten to know Virginians' pest service needs and have developed a unique understanding of the challenges facing local home and business owners. So the next time unwanted pests darken your doorstep, look to the local experts!